40 Cute Sewing Business Names
Stitched with Love
Tiny Stitches
Sew Sweet Boutique
Little Thread Crafts
Pint-sized Patches
Snuggle Stitches
Sew Adorable Creations
Thread and Whiskers
Buttons and Bows
Stitch and Smile
The Sewing Nest
Cozy Threadworks
Sweet Seams sewing room
Patchwork Pals
Needle and Thread Delights
Little Thimble Crafts
Cute as a Button
Stitched Dreams
Miniature Threads
Tiny Tailor
Sewing Sprinkles
Pocketful of Stitches
Darling Threads
Sewing Wonderland
Little Sewing Haven
Whimsical Stitches
Stitching Little Wonders
Petite Patchworks
Sweetheart Stitches
Sewing and Sunshine
Thread Magic
Little Fabric Friends
Stitching Stories
Sewing Garden
Itty Bitty Stitches
Delicate Threads
Mini Sewing Dreams
Sewing Pixies
Buttons and Bobbins
Cutie Pie Creations
The Little Sewing House
40 Thoughtful Sewing Business Name Ideas
Crafted Comforts
Stitched Serenity – Sewing Company
Threaded Reflections
Sewing Sanctuary
The Thoughtful Stitch
Artful Threads – The Sewing World
Sewing Soul
Mindful Stitches
Serene Seamstress
Thoughtful Thimble
Tranquil Tailor
Meticulous Maker
Stitched Harmony
Mindful Mendings
Reflective Ruffles
Zen Needleworks
Intentional Embroidery
Soulful Sewing
Contemplative Crafts
Mindful Mending
Stitched Sentiments
Reflective Threads
Harmonious Handiworks
Deliberate Designs
Serenity Stitches
Thoughtful Textiles
Mindful Patchworks
Thoughtful Quilts
Serene Silhouettes
Delicate Darns
Reflective Repairs
Mindful Alterations
Thoughtful Tailoring
Serendipity Stitches
Mindful Embellishments
Reflective Creations
Thoughtful Textures
Serene Sewing Studio
Mindful Appliqué
Contemplative Couture
40 Creative Sewing Business Names
The Sewing Palette
Threadistry
StitchCraft Studio
SewFab Creations
The Sewing Oasis
Needle & Co.
FabriKrafts
Stitched Wonders
SewUnique Boutique
Creative Stitches
ThreadArtistry
Sewing Haven
Crafty Needleworks
Patchwork Dreams
Sewing Sparkle
The Sewing Loft
Artful Stitches
Sewing Expressions
Thread Innovations
Crafty Couture
Stitched Bliss
Sewing Alchemy
Fabric Finesse
The Sewing Emporium
ThreadCraze
Crafty Seamstress
Stitchery Magic
Sewn Sensations
Fabric Fusion
ThreadWhisper
Creative Quilts
Sew Chic Studio
NeedleCraft Works
ThreadTales
Crafty Creations
StitchLab
Sewing Circus
FabriCraft Workshop
ThreadVille
Stitchopolis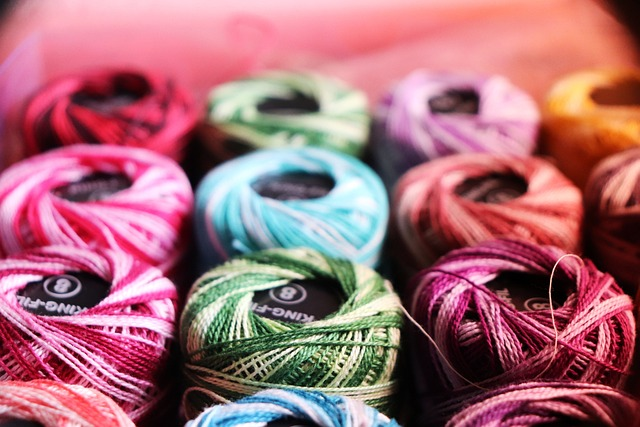 40 Funny Sewing Business Names
Sew Much Pun
Sew Hilarious
Stitch 'n Giggle
Thread and Chuckles
Sewing Shenanigans
Sewing Funnies
Punny Patchworks
The Sewing Circus
Sewing Laughs
Stitched Comedy Club
Sewing Jesters
Threaded Chuckles
Quirky Stitches
Sewing Giggles
The Laughing Seamstress
Stitched Comedy
Sewing Wit
Threaded Jokes
Sewing and Guffaws
Witty Stitches
Sewing Hilarity
Stitched Laughter
Sewing Gaggle
Punny Stitches
Quilted Quips
Sewing Stand-Up
Laughing Thimbles
Chuckle Stitches
Sewing Comedy Club
Sewing Wit Factory
Stitched Humor
Quilted Chuckles
Sewing Folly
Threaded Comedy
Stitches and Giggles
Sewing Jest
Witty Needles
Stitched Jokes
Sewing Comedy Central
Hilarious Hemlines
Sewing Business Name Generator
Names Generator
Click the button to generate a random name: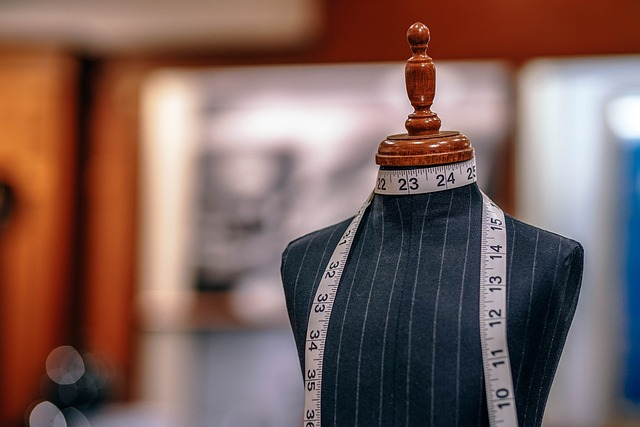 40 Top Tailor Shop Names
Master Stitch
The Tailor's Touch
Perfect Fit Tailoring
Dapper Stitches
The Classic Seam
Fine Threads Tailor Shop
Stitch Craft Tailors
Tailored Elegance
The Suit Studio
Couture Cuts
Bespoke Tailors
Style & Stitch
The Elegant Needle
The Tailor's Workshop
Custom Creations Tailor Shop
Sharp Scissors Tailors
Sew & Style
The Tailor's Den
Tailored Perfection
The Finishing Touch Tailors
Fashionable Fit
Precision Tailors
Sew Chic Tailor Shop
The Suited Stitch
Deluxe Tailoring
Timeless Tailors
The Bespoke Boutique
Tailor Me This
Classic Cut Tailors
Modern Stitchery
The Tailor's Art
Masterful Measurements
Fashion Forward Tailors
Sewing Sensations
Expert Alterations
The Tailor's Haven
The Crafted Seam
Refined Stitches
Elite Tailoring Services
Fashion House Tailors
40 Sewing Pun Names
Sew Hilarious
Sew Punny
Stitch and Giggle
Sewing Wit-ches
Threaded Laughs
Sew Much Fun
Punny Patchworks
Bobbin' Along
The Sewing Punchline
Laughing Stitches
Sewing Comedy Central
Purlfect Puns
Threaded Jokes
Seam Rippers Comedy Club
The Quilt-y Pleasure
Punny Thimbles
Sewing Puns Galore
The Funny Fabric
Stitched Up Laughter
Sewing Quips and Quilts
Laugh-a-Thon Sewing Studio
The Sewing Humorist
Hilarious Hemlines
Needles and Chuckles
Quilted Quips
Sewing Jokes 'n' Stitches
The Comedy Couturier
Stitch It Up with Laughter
Yarn-tastic Comedy
The Sewing Giggler
Punny Needles
Laughing Bobbins
Sewing Puns Unraveled
Stitched Comedy Gold
Purling Puns
The Laughing Seamstress
Sewing Jesters
Sewing Puns Galore
Sewing Pizzazz and Puns
The Punny Patch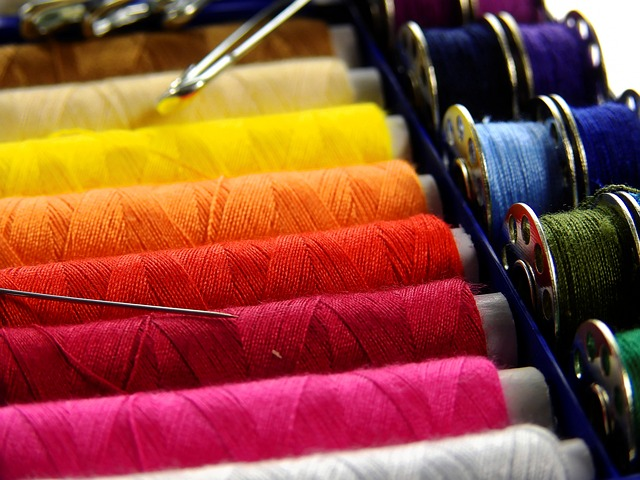 40 Catchy Sewing Business Names
Sewing Sensations
Stitched Perfection
ThreadCraft
Sew Chic Studio
Needle & Thread
Creative Stitches
The Sewing Spot
Fabric Fantasia
Sewing Solutions
ThreadWorks
Crafty Couture
Stitch Express
Sewing Haven
Sewing Magic
Stitched Up
FabriKraft
The Sewing Corner
ThreadHaven
Crafty Creations
Sewing Oasis
Stitch and Style
Sew Lovely
The Sewing Studio
Fabric Fantasy
Sewing Paradise
ThreadWizards
The Stitchery
Sewing Delights
Crafty Needleworks
Stitching Serenity
Sewing Emporium
ThreadCrafters
The Sewing Hive
Needlepoint Nook
Sewing Success
Stitching Dreams
Sewing Sanctuary
Crafty Threads
Needlecraft Works
Sewing Perfection
40 Embroidery-Related Sewing Business Names
Stitched Impressions
Embroidery Delights
Threaded Elegance
Needle & Thread Embroidery
Stitching Artistry
Embroidery Enchantment
Threaded Treasures
Embroidery Boutique
Needlework Masterpieces
StitchCraft Embroidery
Embroidery Bliss – The Sewing Company
Creative Threadworks
Embroidery Expressions
Needlepoint Dreams
Threaded Whimsy
Embroidery Magic
Stitched Wonders
Embroidery Haven
Threaded Creations
Needlework Galore
Embroidery Oasis
Stitching Serenade
Embroidery Excellence
Threaded Splendor
Embroidery Artisan
Needlecraft Euphoria
Stitched Finesse
Embroidery Fantasia
Threaded Visions
Embroidery Marvels
Needle & Knot Embroidery
Stitching Splurge
Embroidery Ecstasy
Threaded Allure
Embroidery Eleganza
Creative Stitchery
Embroidery Symphony
Threaded Radiance
Embroidery Perfection
Stitching Harmony – Custom Sewing Services
If you are looking for a feminine name for your business, you may also want to explore girly business names
40 Good Sewing Business Names Ideas
Sewing Excellence
The Crafty Needle
StitchCraft Studio
Sewing Solutions
Needle and Thread Works
Sewing Mastery
Creative Stitches – The Sewing co
Sewing Haven
The Seamstress Shop
ThreadWorks
Crafty Couture
Stitching Serenity
Sewing Success
The Sewing Corner
Fabric Fantasy Sewing co
Sewing Oasis
Needlepoint Nook
Sewing Whiz
Stitched Delights
Sewing Emporium
Crafty Needleworks
Stitch and Style
Sewing Magic
ThreadCrafters
Sewing Sanctuary
NeedleCraft Works
Crafty Seamstress
The Sewing Hive
Sewing Delights
The Stitchery
Sewing Perfection
Stitching Dreams Sewing co
The Sewing Loft
Sewing Serenade
Needle & Knot
Crafty Threads
Sewing Splendor
Creative Seamstress Sewing co
The Sewing Guru
Stitching Brilliance
Sewing Machine Store
Sewing Sensation Elegant Fabrics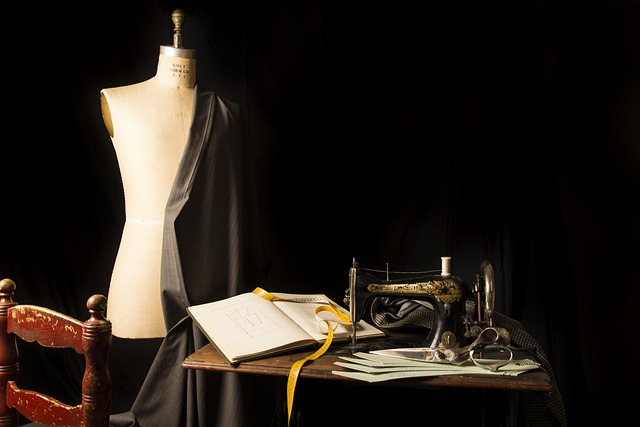 40 Home Sewing Business Names Ideas
Home Sewing Delights
Sewing at Home
Home Stitchery
Homestyle Stitches
Cozy Threads
Home Sewing Solutions
Sewing Haven
Domestic Stitching
Home Sweet Sewing
Homemaker's Stitches
Stitching Comforts
Home Sewing Studio
Domestic Threadworks Sewing House
Sewing Retreat
Homespun Stitches Sewing co
Crafty Home Seamstress
Home Sewing Expert
Domestic Needleworks
At-Home Tailor
Handcrafted Stitches
Sewing from Home
Home Seamstress Services
Domestic Sewing Creations
Home Couturier
Cozy Sewing Nook
Handmade Home Stitches
Home Sewing Boutique
Homemaker's Needle & Thread
Homegrown Stitches
Sewing in Comfort
Domestic Stitch Craft
Home Sewing Whiz
Homemade Couture
Crafty Home Tailor
Home Sewing Sensations
Domestic Needle Craft
At-Home Stitchery
Home Seamstress Delights
Handcrafted Sewing Magic
Domestic Sewing Bliss
The Sewing Machine Place
Tailor Parlor Sewing Solutions
Dressmaking Sewing
40 Unique Sewing Business Names
Stitched Wonders
ThreadCraft Studio
Sewing Sanctum
Needle and Bliss
Whimsical Stitches
Artful Seamstress
SewJoy Creations
Enchanting Threads
FabriKaleidoscope
Sewing Alchemy
Patchwork Whispers
Stitching Dreamscape
Threaded Imagination
Sewing Serendipity
Textile Treasures
Quirky Needleworks
Sewn Radiance
Fabric Fantasia
Threaded Reverie
The Crafty Thimble
Quilted Visions
Stitched Eclectica
Threaded Wanderlust
Sewing Mosaic
Needlecraft Nook
Funky Stitchworks
Whimsy Thimbles
Stitched Curiosities
Sewn Enigmas
Embroidered Whimsy
Quilted Enchantment
The Sewing Trove
Stitchology Studio
Woven Reverie
The Quirky Needle
Textile Kaleidoscope
Whimsical Tailor Shop
Sewn Oddities
Patchwork Imagination
Threaded Magic
Fashion Sewing Shop
Needlework Loft Sewing
The Stitching Box
How to Name Your Sewing Business
A. Importance of a Good Business Name
Your sewing business name is a crucial element of your brand identity. It serves as the first impression for potential customers and can significantly impact their perception of your business. A well-chosen name can convey professionalism, creativity, and expertise, setting you apart from competitors.
B. Key Factors to Consider
When choosing your sewing business name, several factors should be taken into account:
Brand Identity: Reflect the essence and values of your sewing business.
Target Market: Consider the preferences and interests of your ideal customers.
Differentiation: Stand out from competitors in the sewing business and highlight your unique offerings.
Scalability: Choose a name that allows for future growth and expansion.
Memorability: Opt for a name that is easy to remember, pronounce, and spell.
Brainstorming
A. Identify Your Brand Identity
Define the core attributes of your sewing business, such as your specialty, style, or customer experience. This will help guide your naming process and ensure alignment with your brand identity.
B. Determine Your Target Market
Understand your target audience's demographics, interests, and preferences. This knowledge will help you craft a name that resonates with your customers and speaks directly to their needs.
C. List Keywords and Themes
Brainstorm a list of relevant keywords and themes associated with sewing, craftsmanship, and your unique offerings. These words will serve as a foundation for generating name ideas.
D. Explore Synonyms, Adjectives, and Descriptive Words
Expand your list by exploring synonyms, adjectives, and descriptive words related to sewing. This will help you find creative and evocative language to incorporate into your name.
E. Combine and Mix Words
Experiment with different combinations of words from your lists. Mix and match terms, add prefixes or suffixes, and explore the possibilities of creating unique and catchy names.
F. Consider Personalization and Unique Elements
If appropriate, consider incorporating your own name, a personal story, or a unique element into your business name. This can add a personal touch and make your brand more memorable.
Research and Analysis
A. Check for Availability
Before finalizing any name, conduct a thorough search to ensure it is not already in use. Check domain availability, social media handles, and business name registries to avoid conflicts.
B. Conduct Trademark Search
Search for existing trademarks to ensure your chosen name does not infringe upon someone else's intellectual property. This step will help protect your brand in the long run.
C. Explore Competitors' Names
Research the names of your competitors in the sewing industry. Aim for a name that differentiates you from them and stands out in the market.
D. Analyze Naming Trends
Stay informed about current naming trends in the sewing industry and broader business landscape. This will help you avoid outdated or cliché to sew business names, and create something fresh and relevant.
E. Gather Feedback and Opinions
Seek feedback from friends, family, or industry professionals on your shortlisted names. Different perspectives can provide valuable insights and help you make an informed decision.
Brand Messaging and Differentiation
A. Reflect Your Sewing Niche
Ensure your chosen name reflects the specific niche or specialty of your sewing business. Whether it's quilting, alterations, or bespoke clothing, the name should give a sense of what you offer.
B. Highlight Unique Selling Points
Consider incorporating your unique selling points into the name. If you provide fast service, impeccable quality, or sustainable practices, find ways to communicate that through your name.
C. Consider Tone and Personality
Choose a name that aligns with the tone and personality you want to convey. Whether it's sophisticated, playful, or elegant, ensure the name reflects the desired image of your sewing business.
D. Communicate Quality and Expertise
Craft a name that communicates professionalism, craftsmanship, and expertise. Use words or phrases that evoke a sense of skill, precision, and trustworthiness.
V. Name Evaluation and Selection
A. Shortlist Your Favorite Names
Narrow down your list of potential names to a manageable number. Focus on the ones that best represent your brand and resonate with your target market.
B. Test Pronunciation and Spelling
Ensure the chosen name is easy to pronounce and spell. Avoid complex or confusing names that may deter potential customers.
C. Check Domain Name Availability
Verify that the domain name associated with your chosen business name is available. Having a matching domain name will make it easier for customers to find you online.
D. Assess Scalability and Longevity
Consider the long-term viability of the name. Will it still be relevant and suitable as your business grows? Avoid names that may limit your future expansion or become outdated.
E. Seek Legal Advice if Needed
If you have concerns about trademark or legal issues, consult with an attorney experienced in intellectual property to ensure your chosen name is legally sound.
Finalizing the Name
A. Conduct a Final Review
Review your shortlisted names once again, considering all the factors and feedback gathered during the evaluation process. Pay attention to how each name makes you feel and aligns with your brand.
B. Get Feedback from Trusted Sources
Share your final name choices with trusted friends, family, or mentors. Seek their opinions and insights before making the final decision.
C. Trust Your Instincts
Ultimately, trust your instincts and choose a name that resonates with you. It should evoke positive emotions and reflect the vision you have for your sewing business.
D. Make the Decision
Select the name that best represents your brand, appeals to your target market, and aligns with your business goals. Once you have made the decision, move forward with confidence.
Securing Your Chosen Name
A. Register the Domain Name
Purchase the domain name associated with your chosen business name to establish an online presence and prevent others from acquiring it.
B. File for Trademark Protection
Consider applying for trademark protection to safeguard your business name and brand identity. Consult with a legal professional to guide you through the process.
C. Consider Social Media Handles
Secure consistent social media handles that align with your chosen business name. This will help establish a cohesive online presence and make it easier for customers to find you.
D. Update Business Documents and Materials
Update all relevant business documents, including licenses, permits, and marketing materials, to reflect your new business name. Consistency across all platforms is essential.
Conclusion
A. Recap the Naming Process
Summarize the steps you took to arrive at your sewing business name. Reflect on the thoughtfulness and creativity involved in selecting a name that represents your brand.
B. Emphasize the Importance of a Memorable Name
Highlight the significance of a memorable and distinctive name in capturing customer attention, establishing credibility, and building a strong brand identity.
C. Wish Success for Your Sewing Business
Offer best wishes for the success of your sewing business, and encourage the pursuit of excellence in all aspects of your venture.
Frequently Asked Questions:
How do I name my small shop?
To name your small shop:
Reflect on your brand and target audience.
Brainstorm relevant keywords.
Combine words creatively.
Keep it simple and easy to remember.
Check availability online and locally.
Gather feedback from others.
Consider legal and domain considerations.
Trust your instincts and choose a name that resonates with you.
What is the professional name of tailor?
The professional name of a tailor is simply "Tailor." Tailors are skilled professionals who specialize in creating, altering, and repairing clothing to fit their clients' measurements and preferences. The term "Tailor" is widely recognized and used to refer to individuals who practice this craft.
How to start a tailor business?
To start a tailor business:
Acquire tailoring skills.
Develop a business plan.
Secure funding.
Set up a workspace.
Obtain necessary licenses and permits.
Source materials and supplies.
Define your services.
Is sewing a good small business?
Sewing can be a good small business due to the demand for customization, niche markets, low startup costs, flexibility, repeat business, and potential for growth.
What is a sew shop called?
A sew shop is commonly known as a "sewing shop" or a "fabric store." These establishments typically specialize in selling various sewing supplies, including fabrics, threads, buttons, zippers, and other sewing notions. Some sewing shops may also offer services such as sewing machine repairs or alterations. Additionally, there are specialized sewing shops that focus on specific areas of sewing, such as quilting or embroidery, and may incorporate those terms into their names (e.g., "Quilt Shop" or "Embroidery Boutique").