Embarking on the exciting journey of opening a dessert shop can be both thrilling and challenging. One of the most crucial steps in establishing your sweet enterprise is choosing the perfect name that reflects your brand identity, appeals to your target audience, and sets you apart from competitors.
To help you in this quest, we've curated a list of over 1000 irresistible dessert shop name ideas that will fuel your creativity and pave the way for your sweet venture's success. From classic and elegant to modern and playful, our diverse selection is designed to inspire and cater to various dessert business concepts.
So, let's dive in and discover the perfect name to satisfy your naming cravings and create a lasting impression on your future customers.
Our Top 10 Names for your Dessert shop (2023)
SweetFusion Café
Indulgent Whims
SugarMood Artisan Desserts
Heavenly Bites Boutique
The Dessert Haven
Decadent Dreams Patisserie
Luscious Layers Bakery
Tempting Tastebuds
Blissful Bakes Studio
CocoaCraft Confections
These names incorporate modern and engaging elements while still reflecting the core focus of the dessert shop.
Remember to consider your target audience and unique selling points when selecting a name for your business.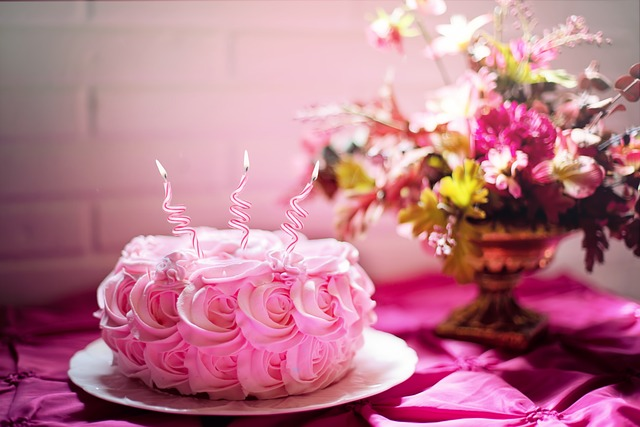 Unique Dessert Business Names
Sweet Delight
Sugar Rush
The Dessert Emporium
Blissful Bites
The Cupcake Corner
Chocolate Heaven
The Sugar Bowl
Heavenly Treats
The Dessert Bar
Sugary Goodness
The Pastry Palace
Sweet Tooth's Delight
The Cookie Jar
Craving Confections
The Cake Boutique
Decadent Delights
The Sweet Spot
Dessert Oasis
The Pie Hole
Divine Desserts
The Ice Cream Parlor
Sugar High
The Choco Lounge
Sweet Escape
The Sweet Tooth Bakery
Frosted Delights
The Donut Shoppe
Sugary Sensations
The Pudding Parlor
Treats & Sweets
The Dessert Co.
Charming Cupcakes
The Cake Studio
Sweet Surprise
The Candy Jar
Delightful Desserts
The Sweet Stop
Heavenly Desserts
The Sugar Factory
Yum Yum's Bakery
Funny Dessert Shop Names
Sugar Shock Therapy
Cakery Fakery
Pie Hard
Donut Disturb
Crumb Chasers
Sweet Tooth Fairy's Lair
Muffin Top Cafe
Batter Up Bakery
Pudding on the Ritz
Scone Gnome's Bakery
Whip It Good Desserts
Twisted Treats
Holy Cannoli
Frosty's Frozen Delights
The Great Cake Escape
Tarts and Crafts
Choco-latte Frenzy
Sugar Buzz Sweets
Just Desserts, Period.
Cream Dream Supreme
Baked to Perfection
Rise and Shine Bakery
The Biscuit Bucket
Sugar Overload
Cake Walk Cafe
Cookie Monster's Den
Sweet 'n' Sour Bakery
Cupcake Chaos
Icing on the Cake Co.
Bread Head Bakery
Blissful Bites Bakery
Rollin' in the Dough
Sticky Fingers Bakery
Tart Attack
Poppin' Fresh Pastries
Sugar Rush Hour
Glazed and Confused
Sweets Sizzle
Batter Days Ahead
Heavenly Delights – No Angel
Coco loco's desserts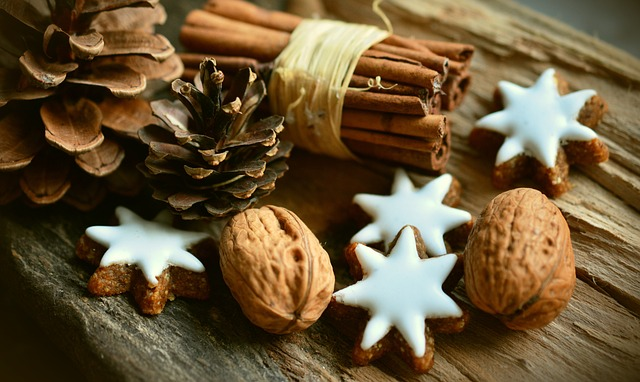 Creative Dessert Shop Names
Sugar & Spice Bakery
Sweet Sensations
Dessert Island
The Cakery
The Sweet Life
The Sugar Kitchen
Heavenly Sweets
The Pastry Peddler
Sugar Coated Dreams
The Confectionery
Treat Yo'Self
Sweet Symphony
Dessert Central
Sugar Plum Bakery
Choco-Love Bakery
Indulge Sweets
Dreamy Delights
Cake Couture
Sweet Street Bakery
Cakes by Design
The Cupcake Connection
Sugar Shack Sweets
The Sweet Boutique
The Dessert Company
Frosty Favors
The Sweet Escape
The Sugar Rush
Confection Connection
Sweet Bliss Bakery
The Dessert Depot
Buttercream Bliss
Sweet Satisfaction
Sugar Haven
Crave Bakery
Sweet Tooth Central
Cake Craze
Sweet Indulgence
The Sugar Syndicate
Sprinkles & Sweets
Sugar Rush Bakery
Sugar sweet desserts
Sweet heaven dessert
Not just cakes
Catchy Dessert Business Names
Sweet Cravings
Sugar Rush Bakes
Dessert Diva
Sweets & Eats
Treat House
Sugar Mountain
The Dessert Lab
Sweet Street
Confection Junction
The Cake Room
Creamy Confections
Sweet Indulgence Bakery
Cake Time
The Patisserie
Heavenly Delights
Sugar Fix
The Dessert Pantry
The Sugar Cube
Bite Me Bakery
Sweet Spot Bakery
The Cookie Kitchen
Sugar Mama's Bakery
Dessert Oasis
The Sweet Tooth
The Cupcake Company
Sugar Shack
Delightful Desserts
The Pastry Cart
Sweet Symphony Bakery
The Cake Walk
Sweet Success Bakery
Sugar Coated Bakery
The Dessert Station
Treat Street Bakery
Sugar High Bakery
Sweet Beginnings
The Dessert Emporium
Just Desserts
Sweet Dreams Bakery
The Sugar Factory
Fancy Dessert Shop Names
La Pâtisserie Française
Le Gourmet Sweets
The Chocolatier
Maison de Pâtisserie
The Pudding Parlour
The Royal Treats
The Sugarplum Bakery
The Confectionary
Sweet Delights Boutique
The Sweet Emporium
The Tart Trolley
The Sugary Symphony
The Creamery
The Patisserie
The ChocoLuxe
The Sweet Boutique
The Éclair Bar
The Macaron Mansion
The Sweet Palate
The Cake Café
The Dessert Atelier
The Sugared Spoon
The Meringue Maison
The Crème de la Crème
The Frosting Parlour
The Confectionery Mansion
The Bonbon Factory
The Gourmet Bakery
The Dessert Haven
The Pastry Artisans
The Cupcake Chateau
The Sugarplum Fairy's Shop
The Sweet Symphony Cafe
The Patisserie Maison
The Chocolate Boutique
Sweet Artisans
The Tart Shoppe
The Gourmet Sweets Shop
The Chocolate Factory
The Dessert Studio
Sweet Buds
The Dessert Room
Caramel cafe
Cupcakes Dessert Shop Business Name Ideas
Cupcake Chronicles
The Cupcake Collective
Sprinkles Cupcakes
Cupcake Carnival
Sweet Crumb Cupcakes
Cupcake Commotion
The Cupcake Corner
Fizzy Cupcakes
The Cupcake Connection
Cupcake Crush
Batter Up Cupcakes
The Cupcake Craze
Sweetheart Cupcakes
Cupcake Kingdom
Cupcake Couture
Frosty Cupcakes
Sugar Plum Cupcakes
The Cupcake Cartel
Cupcake Delight
Cupcake Confections
The Cupcake Emporium
Cupcake Capers
The Cupcake Club
Cupcake Carnation
Cupcake Caper Co.
Cupcake Carousel
The Cupcake Company
Cupcake Café
Cupcake Castle
Cupcake Cabana
Cupcake Camaraderie
The Cupcake Crusaders
Cupcake Cove
Cupcake Cottage
Cupcake Connoisseur
Cupcake Caboodle
Cupcake Carnival Co.
The Cupcake Caper
The Cupcake Conclave
The Cupcake Coach
Magic oven cupcakes life
Yummy treats Co.
Pure cupcakes Inn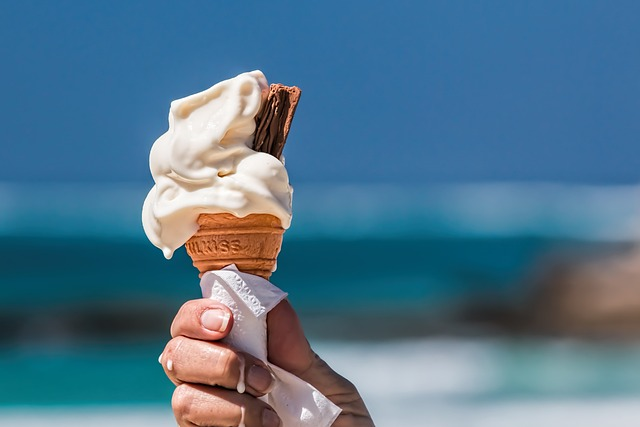 Ice Cream Business Name Ideas
Scoop Dreams
Frozen Wonders
The Creamery
Ice Creamery
Chillz Ice Cream
Sweet Scoops
The Ice Cream Shoppe
Frosty Delights
The Ice Cream Emporium
Cone Craze
Gelato Joy
Ice Cream Oasis
Frozen Fantasies
Creamy Creations
Chilly Treats
The Ice Cream Parlor
Sundae Funday
Ice Cream Heaven
Sweet Freeze
The Scoop House
Brain Freeze
The Frozen Spoon
The Sweet Spot Ice Cream
Ice Cream Social
The Ice Cream Factory
Sweet Chill
The Scoop Station
Creamy Crazes
Frozen Wonders Co.
The Ice Cream Cart
Scoops A'Plenty
The Icy Treat
Scoops of Joy
The Ice Cream Cartel
The Creamery Co.
Chilly Delights
The Ice Cream Squad
Sweet Treats Creamery
The Ice Cream Guru
Scoops of Paradise
Cookie Shop Dessert Business Name Ideas
CraveWave Cookies
Sugar Bliss Bites
CookieBounty
Heavenly Morsels
Doughlicious Dreams
Whisk Wonders
Scrumptious Snaps
Crumble Cravings
The Cookie Nook
Chewy Delight Confections
CookieSphere
Sweet Tooth Station
Indulge Infusion
Cookie Crafters
Moonlit Munchies
Celestial Sugar
Frosted Fantasies
Baked Embrace
The Sugared Oven
Fudgy Finesse
Melt-In-Your-Mouth Morsels
Enchanted Eats
Divine Decadence Desserts
Stuffed Sensations
CookiePalooza
Sprinkled Serendipity
Gourmet Goodies Galore
Chewy Charisma
Dipped Delicacies
Doughful Delights
Caramel Cloud Creations
Munchie Mavens
Cookie Coziness
Whimsical Whisk
Dreamy Dough Depot
Sugarscape
ChocoChip Haven
Nutty Nirvana
Sweet Escape Station
Sinful Sweets Sanctuary
Chocolate drop Cookies Co.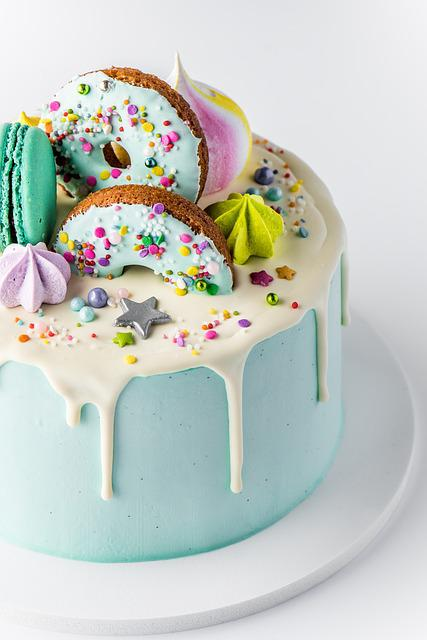 Cake Shop Dessert Business Name Ideas
Slice of Heaven
Frosted Dreams
Layered Luxuries
Cake Couture
Crumb Creations
Royal Icing Realm
Cake Symphony
Sweet Embrace Bakery
Cake-tastic Wonders
Towering Treats
Heavenly Fluff
Edible Euphoria
Sprinkled Joy
The Cake Chronicles
The Baking Blueprint
Sugar Swirls
Confection Connection
Exquisite Tiers
Velvet Whisk
Gilded Ganache
Cake Alchemy
Divine Delicacies
A Piece of Cake
Dreamy Desserts
Fanciful Frosting
Sugarcoat Boutique
Timeless Tastes
Whimsical Whiskery
Cake Castle
Sweet Layers
Delectable Decadence
Cake Canvas
Infinite Indulgence
Enchanting Edibles
Cake Craft Corner
Sugar & Spice Bakeshop
Artistic Icings
Baked Beauties
Majestic Munchies
Confectioner's Cove
Chocolate Cake Castle Co.
Danish Sweet Treats
The Sweet Treats Dessert Company
Heavenly Dessert Shop
Sweet Shop Business Name Ideas
Sugar Rush Emporium
Candyland Couture
Sweet Retreat
Confection Connection
Sugar & Swirls
The Tasty Trove
Delectable Delights
Whimsy Sweets
Sweet Tooth Sanctuary
Lollipop Lane
Sugared Symphony
Gumdrops & Goodies
Bonbon Boutique
Scrumptious Sweets
Candied Cravings
Sugarplum Soiree
Heavenly Confections
Treats & Treasures
Decadent Discoveries
Blissful Bites
Sweet Sensations
Nostalgic Nibbles
Fudge Fantasy
Tempting Taffy
SugarBurst Bliss
Candy Crate Central
Enchanted Edibles
The Sweet Spot
The Candy Chest
Delectable Decadence
Sugar Coated Dreams
Toffee Temptations
Chocolate Charm
Gourmet Goodies Galore
Sweet Oasis
Sugary Serenade
Confectionary Cloud Nine
Munchie Mingle
Sweet Whispers
The Truffle Trove
Catchy Sweets Business Names
Sugarpop Sensations
Candy Kaboodle
Whiskful Thinking
Sugar High Hideaway
Treats-A-Plenty
The Candy Cavern
Heavenly Hedonism
Sweet Surrender
Luscious Licks
Fantastic Fudge Factory
Tasty Temptations
Sweets Symphony
Delightful Decadence
Bonbon Bonanza
Sugar Rush Retreat
Confections & Confetti
Sweet Tooth Soiree
Munchable Masterpieces
Scrumptious Sugar Shack
Candy Capers
Toothsome Twists
Gummy Glee
Bursting Bonbons
Dazzling Delights
Sweetscape
Sugar Swirl Surprise
Sweet Nothings
Candyland Creations
The Blissful Bite
Indulgent Infusions
Delightful Desires
Candy Caché
The Sweetest Thing
Magical Morsels
Sweet Treat Boutique
SugarSnap Spectacle
Toffee Tidings
Sweet Synthesis
Candy Carousel
Sugarcoated Haven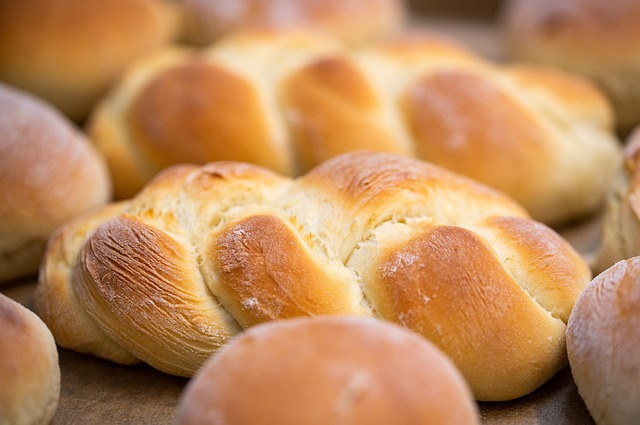 Dessert Bakery Names
Heavenly Crumbs
SugarDust Delights
The Pastry Parlor
Treats & Trifles
Decadent Delicacies
Dessert Haven
The Frosted Oven
Dreamy Drizzles
Whisk & Wonder
Tantalizing Tastes
The Sweet Boutique
Elegant Eats
Golden Spoon Bakery
Sugarcrumb Symphony
Dessert Dreamscape
Patisserie Perfection
Divine Indulgence
Tempting Tiers
The Dessert Bar
Whipped & Wonderful
The Great Bake Escape
Confectioner's Corner
Cloud Nine Confections
The Pudding Palace
Dessert Dazzle
Velvet Visions
Scrumptious Swoon
Gourmet Gateau
Sugary Sensations
The Flourishing Fondant
Sweet Tooth Temptations
Pastries & Pleasures
The Elegant Eclair
Petite Sweets
Delectable Delights Bakery
Heavenly Halos
The Enchanted Tart
Dessert Couture
Whimsical Whisk Bakery
The Caramel Cravings
World baked goodies
Pie Crust Store
Dreamy pies
Cute Dessert Business Names
Dollop of Darling
Sugar Sprinkle Studio
Dainty Delights
Adorable Edibles
Yummy Tummy Treats
Sweet Cheeks Bakery
Cuddly Confections
Hugs & Fudges
Cutie Pie Patisserie
Lovin' Spoonfuls
Whimsy Whisk
Tender Tarts
Cutesy Cravings
Snuggle Sweets
Sweetheart Sundaes
The Cupcake Cuddle
Kisses & Confections
Twinkling Treats
Darling Doughnuts
Love Bites Bakery
Warm Whispers
Sugar Bear Sweets
Fairy Floss Fantasy
Sweetie Pie Corner
Dreamy Dessert Hugs
Cozy Confections
Puff Pastry Pals
Sprinkled Smiles
Marshmallow Mischief
Charming Choux
Love & Layers
The Sugar Boop
Baby Cakes Bakeshop
Cuddle Muffins
HoneyBee Sweets
Glazed & Amazed
Sugar Buttons Bakery
Munchkin Morsels
The Little Dessert Shop
Cupcake Clouds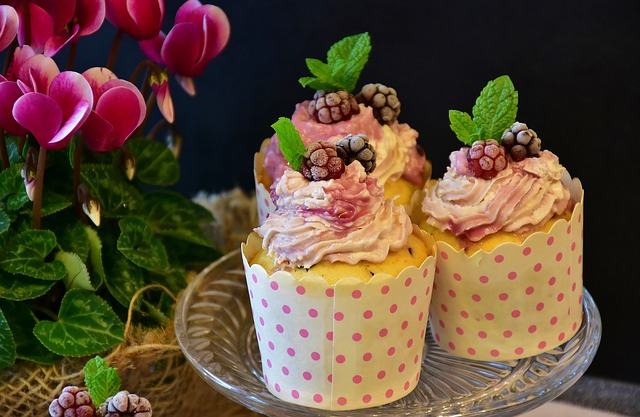 Cool Dessert Shop Names
Chill Thrill Sweets
FroZone Desserts
The Sweet Vortex
Glacial Goodies
The Icy Indulgence
Arctic Eats
Cool Confections Café
Gelato Galaxy
Polar Pastries
The Sugar Rush Wave
Icecap Delights
Frozen Fancies
Frosty Flavors
Blizzard Bites
Breezy Sweets
Sub-Zero Sugar
Chilly Cravings
Polar Parfaits
The Snowy Spoon
Freezing Temptations
FrostBite Bistro
IceDream Oasis
Glacier Gateau
Cool Creamery
The Sweet Arctic
Hailstone Haven
Winter Whisk Wonders
Frigid Frappes
Chilled Chocolate
Refreshing Revelations
Icy Indulgences
Frosty Frostings
Crystal Confections
Snowdrift Sweets
Glacial Gourmet
The Ice Creamery
Cool Breeze Bakery
The Freezer Burn
Snowfall Scoops
Iceberg Indulgence
Just Sweets
Oven baked madness
Dessert Shoppe
Best Real-world Dessert Business Names
Sprinkles Cupcakes
Serendipity 3
Ladurée
Magnolia Bakery
Baked by Melissa
Doughnut Plant
Milk Bar
Voodoo Doughnut
Ghirardelli Chocolate Company
The Cheesecake Factory
Amorino Gelato
Carlo's Bakery
Dominique Ansel Bakery
Ben & Jerry's
Cinnabon
Georgetown Cupcake
Häagen-Dazs
Grom Gelateria
Godiva Chocolatier
Pinkberry
Bouchon Bakery
Insomnia Cookies
Krispy Kreme Doughnuts
La Maison du Chocolat
Le Macaron French Pastries
Molly Moon's Homemade Ice Cream
Pierre Hermé
Rita's Italian Ice
Sugar Factory
Tastykake
The French Workshop
The Pie Hole
The Hummingbird Bakery
Vosges Haut-Chocolat
Yogurtland
Cold Stone Creamery
Five Daughters Bakery
Royce' Chocolate
Ladurée Royale
The Doughnut Project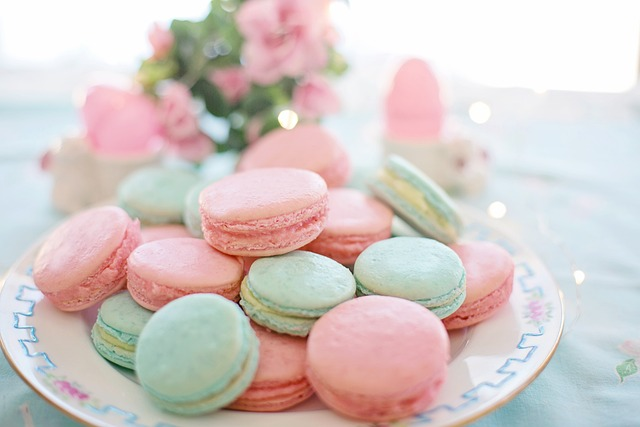 French Dessert Shop Names
Douceurs Parisiennes (Parisian Sweets)
Tentations Gourmandes (Gourmet Temptations)
Les Saveurs Sucrées (The Sweet Flavors)
Pâtisserie Raffinée (Refined Pastry Shop)
Le Paradis des Gâteaux (Cake Heaven)
La Maison du Chocolat (The Chocolate House)
Les Délices d'Antoinette (Antoinette's Delights)
Au Coin des Douceurs (Sweet Corner)
Confiserie Élégante (Elegant Confectionery)
Bonheur Sucré (Sweet Happiness)
La Petite Pâtisserie (The Little Pastry Shop)
Gourmandises Exquises (Exquisite Delicacies)
Merveilles d'Amandine (Amandine's Marvels)
La Boutique des Macarons (The Macaron Boutique)
Les Petits Plaisirs (The Little Pleasures)
Le Rêve Chocolaté (The Chocolate Dream)
Au Jardin des Friandises (The Treat Garden)
Les Trésors Gourmands (Gourmet Treasures)
Plaisir Céleste (Heavenly Delight)
Fantaisie Sucre (Sugar Fantasy)
Les Perles Pâtissières (Pastry Pearls)
L'Atelier des Mignardises (The Mignardises Workshop)
Château de Gourmandise (Castle of Gourmandise)
Créations Gourmandes (Gourmet Creations)
Les Secrets du Chocolat (The Secrets of Chocolate)
La Caverne des Douceurs (The Sweetness Cave)
L'Éden des Saveurs (Flavor Eden)
Le Royaume des Gâteaux (The Kingdom of Cakes)
Finesse Pâtissière (Pastry Finesse)
La Magie des Desserts (The Magic of Desserts)
Tips To Consider When Naming Your Dessert Company
Naming your dessert business is a crucial step in creating a successful brand identity. The right name will help you attract customers, create a positive image, and stand out in a competitive market. Here are some essential tips to consider when naming your dessert company:
Reflect your brand personality: Choose a name that reflects your company's personality and values. The name should give a hint of the type of desserts you offer, your unique selling proposition, and the experience customers can expect when they visit your establishment.
Keep it simple and memorable: A short, simple name is easier for customers to remember and pronounce. It also has a better chance of spreading through word-of-mouth marketing. Avoid using overly complicated or hard-to-spell names that may confuse potential customers.
Make it unique: To stand out in the market, choose a name that sets you apart from competitors. Research existing dessert businesses and try to find a name that is distinctive and has not been used before.
Be mindful of cultural sensitivity: Ensure that your chosen name does not have any negative connotations or unintended meanings in different languages or cultures. This is particularly important if you plan to expand your business globally.
Test your chosen name: Before finalizing your dessert company's name, test it with friends, family, and potential customers. Gather feedback on their first impressions and ask if the name evokes the right emotions and images. This step can help you identify any potential issues or misunderstandings before launching your brand.
Consider SEO when naming your dessert business
In today's digital age, having a strong online presence is essential for the success of your dessert business. Search Engine Optimization (SEO) plays a crucial role in attracting potential customers to your website, and therefore, it should be considered when naming your dessert company.
Here are some tips for incorporating SEO into your business name selection process:
Include relevant keywords: Try to incorporate industry-related keywords into your business name, as it will help your website rank higher in search engine results. For instance, using terms like "bakery," "cupcakes," "sweets," or "desserts" can make it easier for customers to find you online.
Make it easy to spell and type: Customers often search for businesses using voice search or by typing in the name directly. Therefore, choose a name that is easy to spell and type, which will help improve your website's SEO ranking.
Choose a name with available domain and social media handles: Check the availability of your chosen name as a domain and on social media platforms. Having a consistent name across all platforms will make it easier for customers to find and engage with your business online.
Avoid using special characters or numbers: Using special characters or numbers in your business name can create confusion for customers and search engines alike.
Stick to alphanumeric characters to ensure your business name is easily searchable and recognizable.
Opt for a .com domain: When registering your domain name, choose a .com extension if possible. This is the most widely recognized and trusted domain extension, making it more likely for your website to rank higher in search engine results.
By considering these tips when naming your dessert company, you will be well on your way to creating a memorable and successful brand that attracts customers both in-person and online.
Why Is Your Dessert Name Important?
Your dessert business name is important for several reasons, as it serves as the foundation of your brand and plays a crucial role in the success of your business. Here are some key reasons why your dessert business name matters:
First impression: Your business name is typically the first thing customers notice, and it can influence their perception of your brand. An appealing and memorable name can help create a positive impression and attract customers.
Brand identity: Your business name plays a major role in establishing your brand identity. A unique and creative name can help distinguish your dessert business from competitors and make it easier for customers to remember and recommend.
Customer perception: The name of your dessert business can shape customer expectations.If your name reflects the type of desserts you offer or evokes feelings associated with indulging in sweet treats, it can help create an emotional connection with your customers.
Marketing and advertising: A catchy and easily recognizable name can make your marketing and advertising efforts more effective.
A strong name will be easier to promote and can become synonymous with the quality and taste of your desserts.
Search engine optimization (SEO): A well-chosen name can improve your online presence and visibility. If your business name includes relevant keywords or phrases, it can make it easier for potential customers to find you through search engines.
Legal considerations: A unique business name can help you avoid legal issues related to trademark infringement.It's essential to choose a name that hasn't already been registered by another business in your industry to protect your brand and avoid potential lawsuits.
What is a fancy word for dessert?
A fancy word for dessert is "confection." Confection refers to a sweet dish or delicacy, typically made with sugar, chocolate, or various types of fruits and nuts.
This term is often used to describe high-quality, gourmet desserts or candies, emphasizing their artistry and indulgence.
You may also want to look at girly business name ideas for more fancy name inspiration.
What is the French name for dessert business?
A French name for a dessert business could be "Délices Sucrés," which translates to "Sweet Delights." This name captures the essence of a dessert business and adds an elegant, sophisticated touch by using the French language.
Keep in mind that this is just one example; there are many other creative options that you can explore when naming your dessert business with a French twist.
How do I pick a catchy business name?
As mentioned above, right naming of your dessert business is critical. Here are some steps
Define your brand and target audience.
Brainstorm ideas, combining words or using wordplay.
Keep it simple, memorable, and easy to pronounce and spell.
Be unique and original.
Consider the emotional impact on customers.
Check for domain and trademark availability before finalizing the name.
What is the most famous dessert?
It is challenging to pinpoint the most famous dessert worldwide, as preferences vary across cultures and regions. However, some universally popular desserts include:
Chocolate cake: Rich, indulgent, and enjoyed globally, chocolate cake has numerous variations, from simple sponge cakes to elaborate creations.
Ice cream: With countless flavors and styles, ice cream is a beloved dessert enjoyed in many countries.
Tiramisu: This classic Italian dessert, made with layers of coffee-soaked ladyfinger biscuits, mascarpone cheese, and cocoa, has gained international popularity.
Cheesecake: A favorite in many cultures, cheesecake consists of a creamy, sweet cheese filling atop a crust, often made from crushed graham crackers or biscuits.
These are just a few examples, and regional specialties might be more famous in specific areas. However, these desserts are widely recognized and enjoyed around the world.